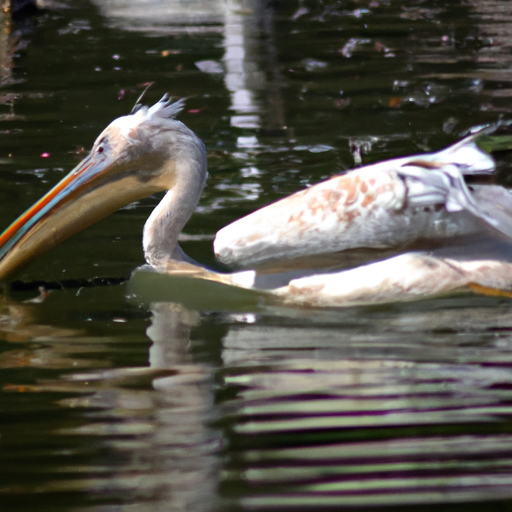 Introduction:
Lakes are captivating aquatic ecosystems that support an incredible diversity of life. These bodies of water act as essential habitats for various animal species, providing them with food, shelter, and breeding grounds. In this extensive article, we will delve into the enchanting realm of lake-dwelling animals, highlighting their unique adaptations, ecological roles, and fascinating behaviors. From microscopic organisms to large predators, lakes harbor an astonishing array of wildlife that contributes to the intricate balance of these fragile ecosystems.
1. Microscopic Marvels:
At the base of the food chain, numerous microscopic organisms thrive in lakes. Phytoplankton, such as diatoms and algae, utilize sunlight to carry out photosynthesis, producing oxygen and forming the foundation of the aquatic food web. Zooplankton, including rotifers and tiny crustaceans called copepods, graze on phytoplankton and serve as vital food sources for larger organisms.
2. Invertebrate Wonders:
Lake environments host a multitude of invertebrate species, each playing a crucial role in maintaining the ecosystem. Benthic macroinvertebrates like mayflies, caddisflies, and stoneflies inhabit the lake bottom, contributing to nutrient cycling by consuming organic matter and serving as prey for larger organisms. Freshwater mussels are filter feeders that help in maintaining water clarity by filtering suspended particles.
3. Fish Diversity:
Lakes are renowned for their diverse fish populations, which have captivated humans for centuries. From the iconic largemouth bass to the elusive lake trout, these water bodies provide a range of habitats suitable for various fish species. Some lakes are home to migratory fish, such as salmon and trout, which use lakes as breeding grounds before returning to the sea.
4. Avian Abundance:
Lakes are a haven for many bird species, drawing them in for breeding, foraging, and resting. Waterfowl, including ducks, geese, and swans, are often seen gliding gracefully across the lake surface. Wading birds like herons and egrets patiently stalk prey in shallow waters, while diving birds such as loons and grebes plunge beneath the surface to catch fish. The lake environment also attracts a variety of migratory birds during their long journeys.
5. Amphibians and Reptiles:
The tranquil shores and surrounding wetlands of lakes provide essential habitats for amphibians and reptiles. Frogs, toads, and newts thrive in these ecosystems, utilizing both the water and land for reproduction and feeding. Turtles, such as painted turtles and snapping turtles, bask on logs and shores, while snakes like water snakes and garter snakes make use of the diverse prey availability near water bodies.
6. Mammalian Marvels:
While lakes are primarily dominated by aquatic life, mammals creatively exploit these ecosystems for survival. Semi-aquatic mammals like beavers construct intricate dams that alter lake habitats and create new niches for various species. Otters are excellent swimmers, using lakes as prime hunting grounds for fish and other aquatic prey.
7. Predators and Prey:
Lakes harbor an intricate predator-prey dynamic, where balance is crucial for the ecosystem's stability. From large predatory fish like pike and muskellunge to predatory birds like ospreys and bald eagles, these top-level predators help control population sizes of smaller organisms. Herbivorous species like waterfowl and some fish species, such as carp, contribute to the consumption of aquatic plants, shaping the lake's vegetation and overall biodiversity.
Conclusion:
Lakes are vibrant and dynamic ecosystems teeming with a vast array of animal life. Each species, from microscopic organisms to large predators, plays a vital role in maintaining the ecological balance of these habitats. Understanding and appreciating the intricate relationships between these animals can help us protect and conserve these precious lake ecosystems for future generations to marvel at and enjoy.