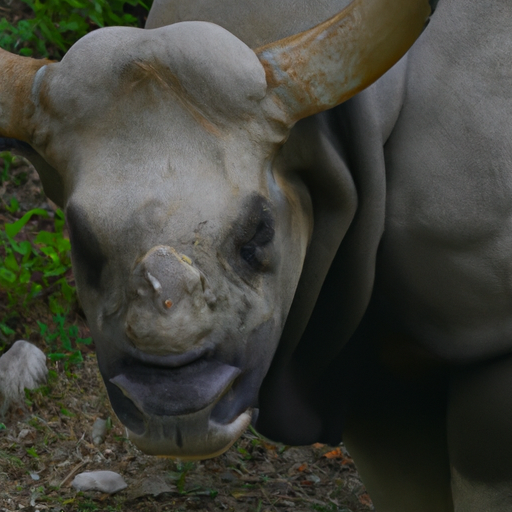 Introduction:
The Earth's biodiversity is under constant threat due to human activities, habitat destruction, poaching, and climate change. As a result, numerous animal species across the globe are currently classified as endangered or critically endangered. The alarming decline in their populations raises concerns about the potential loss of these magnificent creatures forever, disrupting ecosystems and jeopardizing the delicate balance of nature. This comprehensive article aims to shed light on some of the critically endangered animals and their conservation status, emphasizing the urgency to protect these species before it's too late.
1. Sumatran Orangutan (Pongo abelii):
Native to the Indonesian island of Sumatra, the Sumatran orangutan is one of the most critically endangered primates on Earth. Habitat destruction, illegal hunting, and the pet trade pose severe threats to their survival. Their population has drastically declined by nearly 80% over the past century.
2. Amur Leopard (Panthera pardus orientalis):
The Amur leopard, found in the Russian Far East and Northeast China, is one of the rarest big cats globally, with fewer than 100 individuals remaining in the wild. Poaching for their beautiful fur, habitat loss, and illegal logging have driven this species to the brink of extinction.
3. Hawksbill Sea Turtle (Eretmochelys imbricata):
The hawksbill sea turtle, known for its beautiful shell, inhabits tropical oceans around the world. This critically endangered species faces threats from habitat degradation, pollution, accidental capture in fishing gear, and the illegal trade of their shells for jewelry and souvenirs. Their population has declined by over 80% in the past century.
4. Sumatran Tiger (Panthera tigris sumatrae):
The Sumatran tiger, native to the Indonesian island of Sumatra, is the last surviving tiger species in Indonesia. Poaching for their bones, skin, and body parts, coupled with habitat loss due to illegal logging and palm oil plantations, has led to a rapid decline in their numbers. Less than 400 individuals are estimated to exist in the wild.
5. Black Rhinoceros (Diceros bicornis):
The black rhinoceros, once widespread across Africa, is now critically endangered due to rampant poaching for their horns, which are highly valued in traditional medicine markets. Habitat loss and political instability in some African countries further exacerbate their survival challenges. Their population has plummeted by approximately 96% since the 1960s.
6. Philippine Eagle (Pithecophaga jefferyi):
The Philippine eagle, also known as the monkey-eating eagle, is the world's largest eagle and is endemic to the Philippines. Deforestation, habitat fragmentation, and illegal hunting pose significant threats to this majestic bird. With only about 400 pairs remaining, the Philippine eagle is critically endangered.
7. Vaquita (Phocoena sinus):
The vaquita, a small porpoise found in the Gulf of California, is the most endangered marine mammal. This species faces a grave threat from illegal fishing practices, particularly the use of gillnets, leading to accidental entanglement and drowning. With an estimated population of fewer than 10 individuals, urgent conservation efforts are essential to prevent their extinction.
8. Mountain Gorilla (Gorilla beringei beringei):
The mountain gorilla, living in the dense forests of the Democratic Republic of Congo, Rwanda, and Uganda, is one of the rarest gorilla subspecies. Habitat loss, poaching, and civil unrest in the region have critically threatened their survival. Thanks to dedicated conservation efforts, their population has slightly increased in recent years, but they remain critically endangered, with approximately 1,000 individuals remaining.
Conclusion:
The list of endangered animal species is extensive, and this article only scratches the surface. The survival of these magnificent creatures depends on our collective efforts to protect and conserve their habitats, combat illegal wildlife trade, and raise awareness about the importance of biodiversity conservation. It is our responsibility to ensure that future generations can witness the beauty, diversity, and ecological significance of these endangered animals. Let this article serve as a call to action, urging each individual to take part in the global movement for wildlife conservation. Together, we can make a difference and secure a brighter future for our planet's endangered animals.